PandaKill

Introduction
Meichu is the largest annual sports competition between NCTU(National Chiao Tung University) and NTHU (National Tsing-Hua University). To boost students' morale, my friends and I developed this application. We set that NCTU's mascot, a fox, as our player's character, and NTHU's mascot, a panda, as our enemy's. Players can use AR and pattern recognition techniques to complete their tasks and gain points. Also, players can fight with the panda and gain points on a daily basis. In the project, I designed the interfaces and visual elements. This game was downloaded by nearly 1000 students in 3 days.
Role
I worked as a UI designer and visual designer in a 3-person team. Collaborated with a game engineer and a back-end engineer.
Method & Tool
Method: Sketch, Visual design, User flow
Tool: Illustrator, Unity, Vuforia



Design
User Flow

Character Design
Since my university(NCTU)'s mascot is fox and my school color is red, so I design the main character as a fox and it wear a scarf on its neck.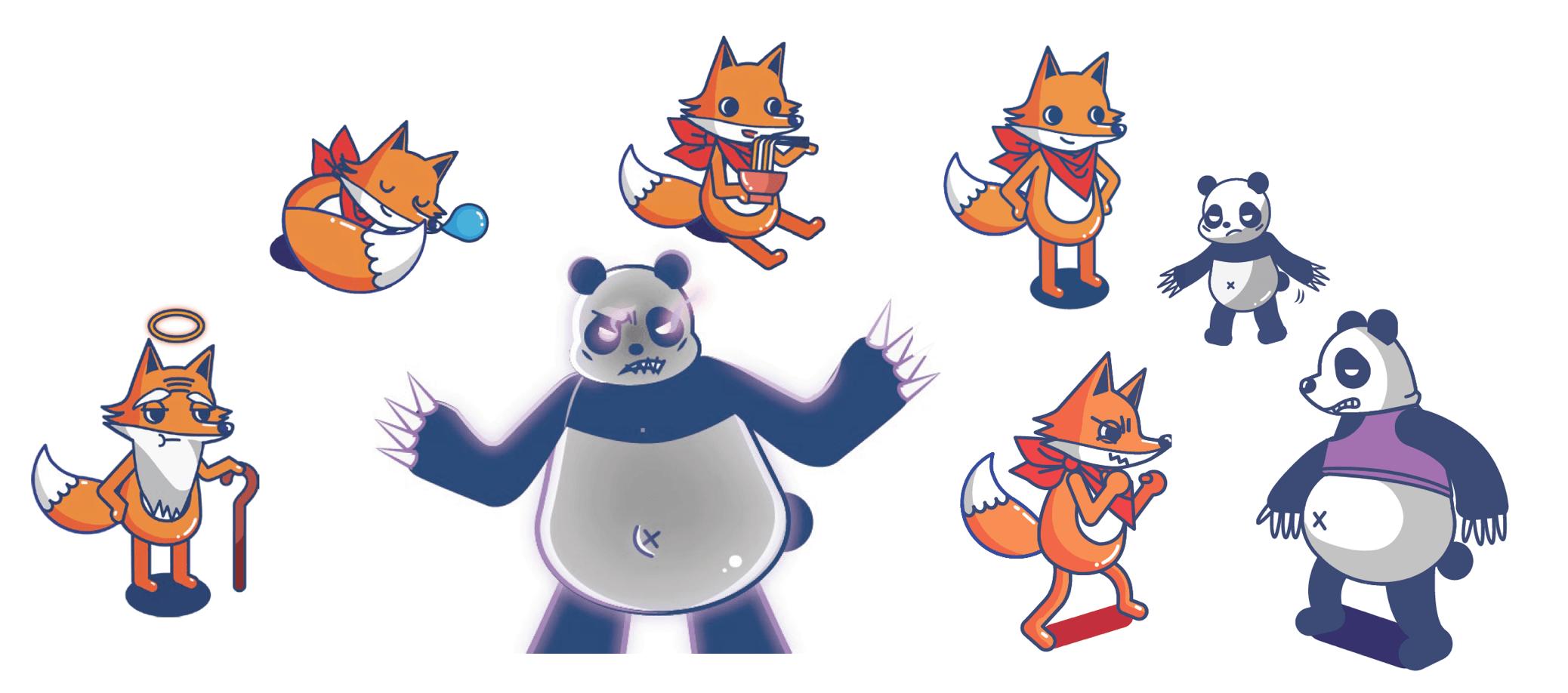 Scene Design


UI / Visual Design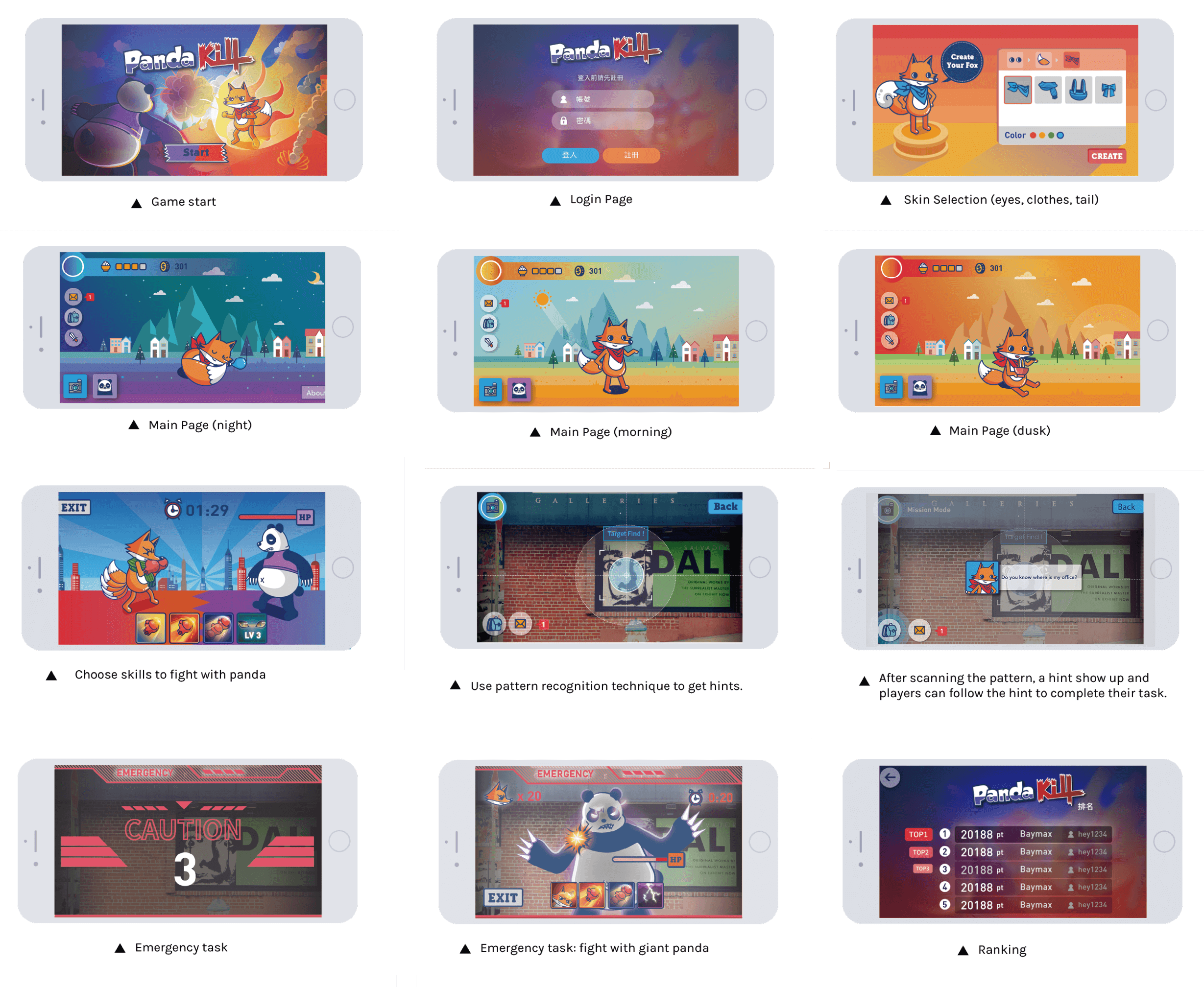 Demo Video